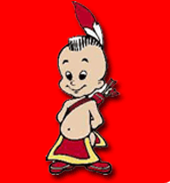 Little Chiefs are Always
Ready to Learn, Respectful, and Responsible
School Uniform Colors: Khaki Pants, Skorts, Jumpers and/or shorts with solid Navy, White or Red polo shirts. Belts are to worn with all attire that has belt loops.
Mission Statement/Purpose:
The Mission of North Mullins Primary School is to provide a learning environment that affords every student the opportunity to become Creative, Hard-Working, Innovative, and Exceptionally Focused Scholars.
Vision (Direction):
We envision a school where success and achievement for each child is maximized.
Beliefs:
We believe that.....
Every child deserves a quality education.
Provided the opportunity, all children can learn.
Every child is unique in his or her learning ability.
The creativity of a child can enhance learning.
A positive relationship between parent and teacher can enhance a child's success.
Education should address the whole child: socially, emotionally, culturally, and academically.
All students should be able to compete in a global society.
All students should become effective users of technology.
All students will be career and college ready.